Polyethylene: Expert Advice on Formulation & Failure Analysis to Achieve Best Performances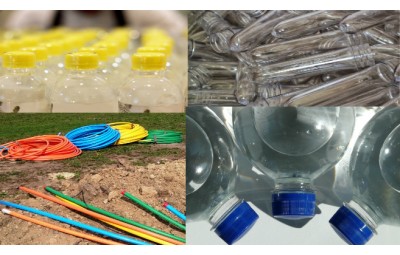 Polyethylene resins are the largest volume plastic material used worldwide, approximately 80 million metric tons. In spite of a rather simple structure, polyethylene is a relatively diverse material used in a wide range of applications. One of the things that make polyethylene unique is the variation in structure, resulting different classes of polyethylene, including high density polyethylene (HDPE), low density polyethylene (LDPE), ultra high molecular weight polyethylene (UHMWPE), and cross-linked polyethylene (XLPE). Polyethylene is classified by a combination of crystallinity/density, chain branching, and molecular weight/melt flow rate. The various types of polyethylene are utilized in the manufacturing of products in numerous industries:
- Packaging: plastic bags, film, bottles, buckets, drums, caps & closures
- Pipe: water, natural gas
- Electrical: wire insulation
- Automotive: fuel tanks
- Medical: prosthetics, packaging
- Industrial: conveyor systems filtration media, gaskets for recreational
- Toys
Part of the diversity of polyethylene is that it can be processed in many different ways, including injection molding, blow molding, extrusion, and thermoforming.
Here is training snippet
Why?
In order to effectively design and produce products made from polyethylene, it is essential to thoroughly understand the nature of this material, including the mechanical, thermal, and chemical properties. This online training will differentiate between the various types of polyethylene, illustrating the advantages and disadvantages over other materials. Information will be discussed to allow the attendees to select between the various grades, and which grade within those types may be the most beneficial for a particular application.
While the structure of polyethylene is relatively simple, and it is often viewed as a commodity resin, polyethylene can be used in many engineering and demanding applications. In order to do this, however, there must be a thorough understanding of the material.
Who?
This is a must have training for engineers and technicians responsible for the design, manufacturing, or testing of components produced from polyethylene. Non-technical staff members, including managers and those involved in purchasing may also find the course of value. This would include those employed at OEMs and contract molders.
Training Agenda
During this training following topics will be covered:
Introduction to Polyethylene
Chemistry for Different Types of Polyethylene

HDPE
LDPE
LLDPE
UWMWPE
XLPE

Applications of Polyethylene
Characteristic Properties

Mechanical
Thermal
Chemical
Electrical

Common Failure and Performance Issues
Advantages and Disadvantages
Molding of Polyethylene
Business Considerations

Availability
Suppliers

Q&A session to clear doubts
Areas of further discussions: Polyethylene chemistry, PE Formulation, polyethylene plastic, polyethylene properties, polyethylene failure analysis, high density polyethylene, low density polyethylene, ultra high molecular weight polyethylene, cross-linked polyethylene, molding of polyethylene
Training Details
Instructor: Jeffrey A. Jansen
Date: Thu Mar 29 , 2018
Time: 2 pm GMT (Check local time)
Duration: 90 min
Industry: Polymers and plastics
Training level: Formulation
Registration: Open
Training Fee: $149.00
Registration Includes
90 days access to the live recording
Training material in PDF
Transcript of Q&A
Contact details of instructor for any further project consultation needs
About Instructor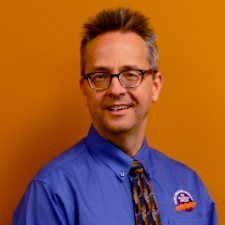 Jeffrey A. Jansen
Consultant
Jeffrey A. Jansen is Senior Managing Engineer and a Partner at The Madison Group, an independent plastics engineering and consulting firm. Jeff specializes in failure analysis, material identification and selection, as well as compatibility, aging, and lifetime prediction studies for thermoplastic materials. He has been solving polymer-related problems for 23 years. In that time, he has performed over 3,350 investigations, both for industrial clients and as a part of litigation. Jeff is a regular presenter of education webinars, covering a wide range of topics related to plastics failure, material performance, testing, and polymer technology. Jeff is a graduate of Carroll College and the Milwaukee School of Engineering.