Paints and coatings selection in accordance with new technologies and industry-accepted standards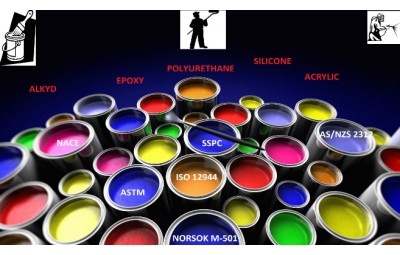 Picking the correct paint/coating for industrial projects can be quite hard since this selection process that includes a variety of information i.e. prevailing service environment, intended service life of structure, type of substrate, level of surface preparation achievable, desired service life of paint/coating, worker skills and equipment availability etc. After explaining these parameters briefly enough, the international and industry-accepted standards that can be used to ease the selection process will be summarized with real-life examples including the paint and coating types e.g. ACRYLIC, ALKYD, EPOXY, POLYURETHANE, POLYUREA, SILICONE, POLYSILOXANE, and ZINC-RICH generic types along with different service exposures such as above ground and underground corrosion categories, high heat service and corrosion under insulation.
Why you should attend this training?
In this training, you will learn how to select the correct paint or coating material for your project or your purpose with the use of industrial standards i.e. ISO 12944, AS/NZS 2312, NORSOK M-501 and industry-wide accepted paint standards & specifications such as SSPC Painting Standards and NACE paint/coating standards. This will allow you to focus your attention on a limited number of high temperature paints or coating materials, rather than needing to explore many different options.
As a result, you will save time and money during this material selection process and use these standards and specifications as shortcut for this selection process.
Who should attend this training?
Must have training for project owners, managers, engineers, architects, paint or coatings contractors, spec. writers, field personnel.
Training Agenda
During this training following topics will be covered:
Introduction to Paint/Coating Systems
Surface and Substrate Types
Service Environments and Expectations from the Paint/Coating
Surface Preparation Methods before painting/coating
Service Life Expectancy
Worker skills and equipment availability
Economics
References and conclusions
Q&A session to clear doubts
Areas of further discussions: paint and coating selection criterion, painting and coating standards, surface preparation for paint, paint coating thickness, surface preparation methods, industry accepted standards for paints and coatings, ISO 12944, AS/NZS 2312, NORSOK M-501, SSPC Painting Standards, NACE paint and coating standards
Training Details
Instructor: Tolga DIRAZ
Date: Tue Aug 27 , 2019
Time: 2 pm GMT (Check local time)
Duration: 90 min
Industry: Paint and Coatings
Training level: Selection & Regulations
Registration: Open
Training Fee: $189.00
Registration Includes
Participation - Live presentation and Q&A session
Training material in PDF
Transcript of Q&A session
15 day access to the recording, to review and share
About Instructor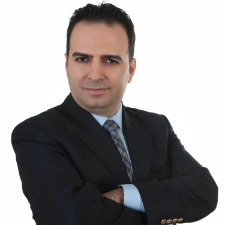 Tolga DIRAZ
Consultant
Tolga DIRAZ is a chemical engineer who has more than 15 years of experience on Industrial Paints & Protective Coating and Corrosion Protection topics i.e. Surface Preparation, Selection/Application issues, Cathodic Protection, Metal Fabrication, Steel Construction and International Standards i.e. ASTM, EN, ISO, NACE, NORSOK and SSPC. He is also holding several professional international certification i.e. SSPC Protective Coating Specialist, SSPC Protective Coating Level 2, certified SSPC Industrial Painter & Abrasive Blaster and NACE Coating Inspector Program Level 3 with a demonstrated history of working in the steel fabrication, paint manufacturing and galvanizing industries. He also has a comprehensive knowledge on Corrosion Protection, Metal Fabrication, Steel Construction and International Standards i.e. ASTM, EN, ISO, NACE, NORSOK and SSPC. Tolga is a regular presenter of education webinars, covering a wide range of topics related to Steel fabrication, Paint/coating and Galvanizing Industries. Tolga is is a graduate of Bosphorus University (ex. Robert College) Chemical Engineering.