High temperature polymers - Technology and selection criteria based on specific applications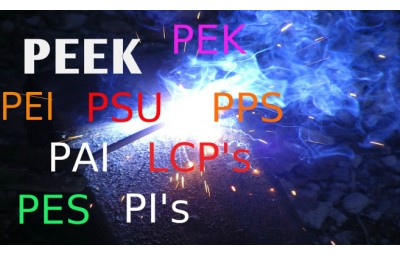 High temperature polymers are polymers that meet higher requirements than standard or engineering polymers. They are more expensive and generally used in smaller amounts. For many years, their use has been very limited to specialized applications in area like aerospace and defense fields. In fact, many high temperature polymers were initially developed for use in the military sector.
However, recently high temperature polymers are finding many new and unique applications in a wide variety of fields. Many different kinds of high temperature polymers currently exist with a range of properties, including the maximum temperature at they can be used. However, it is not always clear as to which high temperature polymer is the best one to use in a particular application. This training will introduce the various types of high temperature polymers, their properties and advantages and disadvantages of each type of material. Based on that information, criteria will be discussed for the selection of a specific high temperature polymer for use in a particular application. Among the polymers to be discussed will be PEEK, PEI, PSU, PI's and LCP's. Applications for these polymers will include such areas as injection molding, extrusion and film formation.
Here is training snippet
Why you should not miss this training?
There is always a great deal of interest in extending the use of polymers for new and unique applications. In this training, people will be instructed as to how to select the correct high temperature polymer for a particular application. This will allow them to focus their attention on a limited number of high temperature polymers rather than needing to explore many different options. As such, time and resources can be minimized during the material selection process.
Who should attend this training?
People that do the development of new materials should attend this training. Also, anyone that is involved in business development activities will be interested in attending this training. This is because the training will discuss the selection process of high temperature polymers for new and emerging applications.
Training Agenda
During this training following topics will be covered:
Introduction
Definition of High Temperature Polymers
Discussion of Various Classes of High Temperature Polymers
Presentation of Material Properties of High Temperature Polymers
Advantages and Disadvantages of Various High Temperature Polymers
Criteria to Use in Selection of High Temperature Polymers
Case Studies
References and Conclusions
Q&A session to clear the doubts
Training Details
Instructor: Dr. Mark DeMEUSE
Date: Thu Apr 18 , 2019
Time: 3 pm GMT (Check local time)
Duration: 90 min
Industry: Polymers and plastics
Training level: Formulation
Registration: Open
Training Fee: $149.00
Registration Includes
90 days access to the live recording
Training material in PDF
Transcript of Q&A
Contact details of instructor for any further project consultation needs
About Instructor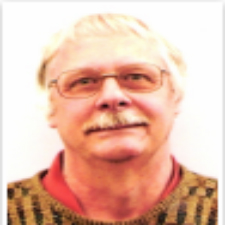 Dr. Mark DeMEUSE
Consultant
Dr. Mark T. DeMeuse is an expert in the structure-processing-property relationships of materials in general, including polymers. He has over 30 years of experience in the field working at several different organizations on the topic. He has published over 50 papers in various distinguished technical journals and is the holder of 35 patents, both US and worldwide. Currently, he runs his own consulting business and specializes in assisting clients understand both the technical and business aspects of different areas of materials development. Among the areas that he provides assistance in include polymer characterization techniques, porous materials for use in filtration and battery separators, composites and high temperature polymers.