Formulate Halogen-Free Flame Retardant, Low Hazard & Low Smoke Polymer Compounds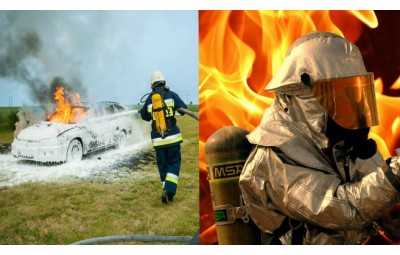 With the increased demand for safety and health hazards, companies are now developing materials that are non-hazardous, safe and flame retardant. It is now understood that smoke and poisonous fumes can be a greater risk to lives than that of fire alone. This training focuses on how to formulate a low hazard, safe and halogen free flame retardant plastic material compounds.
At the same time it gives an overview on the different flame retardants fillers and additives available on the market, including their price range, mode of action and safety profile. In this training a closer look will be given to the materials used in the wire & cable applications, especially those compounds that are based on halogen free polyolefins and metallic hydroxides like ATH which is the most used flame retardant filler of all. Moreover, very interesting insight will be given to new nanofiller additives that are increasingly used in plastic recipes as they act as char promoters, gas barrier and reinforcement/nucleating agents. Last but not the least, a practical cable case study and useful summary of the main key players in the flame retardant plastic market will be presented.
Here is training snippet
Why?
In order to learn about the flame retardant solutions that are offered to compounds designers that can now choose the way to make safer and lower hazard plastic products. The training is also useful to those professionals that are working with PVC plastic compounds as they can now test new safer and alternative solutions instead of Antimony Trioxide (ATO) flame retardant synergist. It is also useful to those working in a quality control and R&D development position, as topics such as compounding and lab equipments will also be covered. Last but not the least, very useful training for college and University students that would like to find out the challenges and possibilities in the flame retardant plastic job market.
Who?
Flame retardant polymer compounds designers, formulators expecting excellent safety and performances, raw materials purchasing managers, quality control and lab personnel and students from colleges and Universities. Product manufacturers will also find it useful in terms of polymer selections.
Training Agenda
During this training following topics will be covered:
Overview of flame retardant additives for polymers
Mode of action of flame retardant additives
Important environmental and regulatory considerations of FRs
PVC, Polyolefin and LSZH compounds…
LSZH or HFFR/NCFR compounds design
Real time practical experience case: Overview of plastic materials for cables
Tips for flame retardants selection criteria depending on specific applications
Concluding remarks and references of key players
Q&A session to clear doubts
Areas of further discussion: Formulate halogen free flame retardant, low hazard polymer compounds, halogen free flame retardant additives, hffr, non halogen fr, flame retardant additives for plastics, types of flame retardants, flame retardant compounds, flame retardant material
Training Details
Instructor: Francesco Vallorani
Date: Tue Dec 19 , 2017
Time: 3 pm GMT (Check local time)
Duration: 90 min
Industry: Polymers and plastics
Training level: Formulation
Registration: Open
Training Fee: $149.00
Registration Includes
90 days access to the live session recording
Training material in PDF
Q&A Transcript (answers of 14+ excellent HFFR related questions)
Contact details of instructor for any further project consultation needs
About Instructor
Francesco Vallorani
FR Specialist
Francesco VALLORANI holds a Master Science degree in Chemistry, and after working five years in England as physical chemist in an Agrochemical R&D centre, he moved back to Italy in 2005 and started a new profession as Halogen Free and Flame Retardant compound designer and Technical Service Manager for wire & cable applications with well-known Italian plastic compounds manufacturers like Fainplast and Vipa Polimeri. Since 2015 he has been working as a flame retardant material development freelance Specialist where he gained a good experience with continuous compounding equipments and nanoclays doped plastic compounds. His expertise covers low hazard, halogen free & flame retardant plastic compound formulation, characterization and production, which is supported by a strong problem solving talent coupled with economic and strategic insight.