Solidification of Hot Melts: Formulation Insight, Quick fix & Best Practices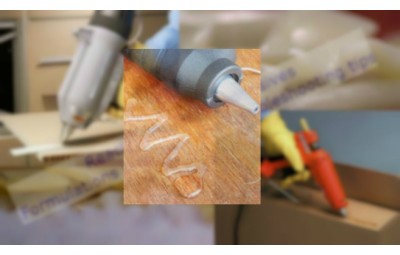 Hot melt is made from a mixture of different thermoplastic materials. A hot melt is liquid when hot. But a hot melt needs to harden to form a bond, which happens when it cools down. Different mechanisms exists in the setting process of a hot melt. Physically cross links are formed by crystallization, micro-separation, hydrogen bonding. In this training the hot melt setting by crystallization will be explained. The role of the different ingredients (polymers, waxes, tackifiers…) will be enlightened. The polymers that will be discussed are ranging from EVA, ethylene-acrylics, APO's, metallocenes…The latter is a collective name for a lot of new polymers. More and more raw material suppliers introducing existing are new metallocene polymers in their grade slate. The metallocene technique allows them to give these alkene polymers special properties.
The
approach in this training is also to understand the working of the existing metallocene polymers, copolymers and block-copolymers as well as future metallocene polymers
. Attention is also given to new copolymers from e.g. EBA-manufacturers. Apart from the polymer, wax also plays an important role in the setting. The wax determines the open time, plays an important role in the setting and reduces the viscosity. This training tries to
clarify why a polyolefinic wax reacts different in comparison with the similar backbone structured polymer and what happens in a mixture? And what is the influence of the amorphous tackifier on the crystallization behavior of the hot melt?
Here is training snippet
Why?
Must have training as this will give you an insight of how a hot melt is made or can be made. How important factors like setting, open time, hot tack etc… can be achieved. What type of polymers you can encounter. What are metallocene hot melts etc...?
Who?
This training is intended for developers of hot melt adhesives, adhesive formulation chemists, professionals involved in hot melt R&D and also useful for distributors of adhesives who want to know a bit of the technology behind hot melts.
Training Agenda
During this training following topics will be covered:
Working of a hot melt
Hot tack, open time, setting
Crystallization as solidification
Polymer types (PE, EVA, POE, APO, etc…)
Influence of tackifying resins.
Influence of waxes
Best practices
Conclusion & quick note on current developments
Q&A session to clear the doubts
Areas of further discussions: Hot melt adhesive formulation, hmpsa, ethylene-acrylics, metallocene, polyolefinic wax, amorphous tackifier, Hot tack, open time, classification of adhesives, adhesive formulations ingredient, hot melt adhesive composition, how to make hot melt adhesive
Training Details
Instructor: Johan GORIS
Date: Thu Nov 16 , 2017
Time: 3 pm GMT (Check local time)
Duration: 90 min
Industry: Adhesive, Tape & Label
Training level: Formulation
Registration: Open
Training Fee: $149.00
Registration Includes
90 days access to the live session recording
Training material in PDF
Q&A Transcript (answers of 14+ excellent hotmelt related questions)
Contact details of instructor for any further project consultation needs
About Instructor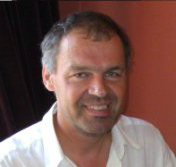 Johan GORIS
Consultant
Johan Goris is industrial engineer in the chemistry. He worked for more than 30 years in the adhesive or related industry. The companies where he worked for are ATAB, ExxonMobil, Sovereign Specialty Chemicals, Rewah and EOC. Johan's achievements include setting up a R&D- department, starting up the laboratory, developing a hot melt range, advising the sales for potential customers. Advising customers, production and also advising for new investments. He is also involved in development of new products (e.g. metallocene hot melts) technical service, complaints.