Using DMA (Dynamic Mechanical Analysis) to Optimize Present & Future Polymer Formulations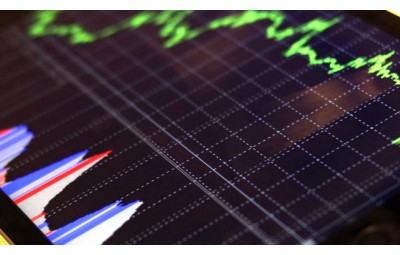 Dynamic Mechanical Analysis, or DMA, is seeing an increasing popularity among people that are interested in the characterization of polymers. Due to its very high level of sensitivity it can be used to detect transitions and events that are not easily observed with other polymer characterization techniques. As such, it can be effectively utilized to assist in the definition of the performance of new and existing polymer formulations. Further, it can be used as a quick and efficient way to screen new formulations for unique and developing applications. DMA is presently being used to characterize all types of polymers including both thermosets and thermoplastics, as well as mixtures of these with themselves and each other. Correlations of the DMA data with more typical physical properties such as HDT and mechanical properties can be established and this allows for the easy evaluation of different polymer materials in different applications. DMA testing that can be performed under real end-use conditions helps allow for the establishment of performance criteria that is directly related to the DMA results. Due to this fact, DMA is finding increased applications in many new fields of polymer science.
Here is training snippet
Why?
DMA is a very effective tool for quickly screening new polymer formulations for new and unique uses and applications. As such, it can be utilized to eliminate much trial and error work from such evaluations and can be used to focus development efforts on the correct formulation in a timely and efficient manner. Due to this fact, If used smartly it can significantly reduce the time involved with new formulation developments as well as the associated costs of such developments.
People that attend the training will be shown techniques to use their DMA data to optimize their formulations and how the DMA data can be related to the performance of their formulations in a specific and well-defined application. As such, they will be shown how the various DMA parameters that can be measured are related to more traditional mechanical properties of the polymers. Also, new developments in DMA technology will be provided to show the participants the new advances in the characterization technology.

Who?
People that work in the R&D groups of organizations will be the primary focus of the course. In addition, people that function in the materials development areas of organizations will also benefit from this class. Both groups of people will see how DMA can be used to assist them with their product development efforts.
Training Agenda
During this training following topics will be covered:
Introduction to DMA
Definition of Terms and Parameters Measured
Examples of DMA data and what can be obtained
Correlation of DMA data to other Properties of Polymers
Uses of DMA in Product Development
Examples of DMA Studies
Future Developments in DMA
Conclusions and References
Q&A session to clear the doubts
Areas of further discussions: Dynamic Mechanical Analysis, using dynamic mechanical analysis, characterization of polymers, polymer characterization techniques, DMA data to optimize formulations, polymer formulation optimization, dynamic mechanical spectroscopy, viscoelastic behavior ,
Training Details
Instructor: Dr. Mark DeMEUSE
Date: Wed Oct 25 , 2017
Time: 3 pm GMT (Check local time)
Duration: 90 min
Industry: Polymers and plastics
Training level: Formulation
Registration: Open
Training Fee: $149.00
Registration Includes
90 days access to the live session recording
Training material in PDF
Q&A Transcript (answers of 25+ excellent DMA related questions)
Contact details of instructor for any further project consultation needs
About Instructor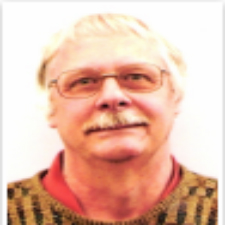 Dr. Mark DeMEUSE
Consultant
Dr. Mark T. DeMeuse is an expert in the structure-processing-property relationships of materials in general, including polymers. He has over 30 years of experience in the field working at several different organizations on the topic. He has published over 50 papers in various distinguished technical journals and is the holder of 35 patents, both US and worldwide. Currently, he runs his own consulting business and specializes in assisting clients understand both the technical and business aspects of different areas of materials development. Among the areas that he provides assistance in include polymer characterization techniques, porous materials for use in filtration and battery separators, composites and high temperature polymers.