How to select catalysts smartly to improve and optimize formulations and maintain the overall cost?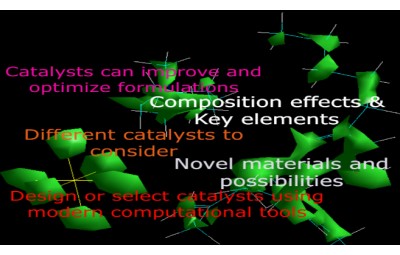 Catalytic processes are the most prominent and efficient processes in polymers, manufacturing, chemicals and other sections including oil and gas. Through the continuous development of catalysts, reactions become faster and more profitable for any industry. Catalytic action is known to be affected by a number of factors that include physical structure, chemical structure, composition of elements, identity of elements, environment and many more.
Selection and modification of optimum catalysts thus become a complicated task for the lab chemist, R&D chemist, or process engineer and require deep understanding of the effects of each factor as well of the combined effects of those factors. Traditionally, the discovery of catalysts was based on pure intuition, experience and luck. Modern times allow for discovery of catalysts, as well modification and optimization of existing ones via Computational Chemistry simulations and other tools. Most large organizations comprise R&D departments that are committed with the task of modifying existing and developing novel catalysts. Smaller organizations follow different routes, most commonly fitting their process to known processes and copy the catalyst identity. All organizations face issues during operation that had rarely been predicted in design phase. In any case, the need for deep understanding is vital as troubleshooting, efficiency limitations, environmental regulations, poisoning, compatible systems are all part of the problem.
Why you should not miss this training?
This training addresses the selection of catalysts step by step based on the reaction system we have at hand. All the key elements of solid – fluid interactions are analyzed and explained in detail. This training offers a deep understanding of catalytic processes, catalytic action and factors affecting catalytic action and efficiency. Within this training it is explained how the catalytic processes initiate, progress, slow down and restart, what issues they face and how these issues are troubleshooted. In this course the participant learns how to design or select catalysts using modern computational tools.

Who should attend this training?
This is a must have training for any professional of chemical industry in R&D and formulation process in particular:

R&D chemists and engineers that their job duties include the selection, modification, optimization or even troubleshooting of catalysts
Chemical engineers, Industrial engineers, Process Engineers with duties that include selection, operation, regeneration of catalyst
Academics and university students that need to increase their understanding of catalysts and their related phenomena
Training Outline
During this training following topics will be discussed:
Catalytic reactions
Activation energies and possible paths
Kinetics and Thermodynamics of Catalytic reactions
Different catalysts:

Organometallic catalysts
Hybrid catalysts
Coordination catalysts
Ziegler Natta catalysts

Novel materials and possibilities
Composition effects & Key elements
Solid – Fluid interactions
Computational Chemistry investigations
Optimizing the reaction path
Deactivation, Poisoning and Regeneration
Fixed bed vs Fluidized bed catalysts
Case study: FCC
Q&A session to clear doubts
Areas of discussion: catalyst selection, catalyst chemistry, types of catalyst, application of catalyst, heterogeneous catalyst, importance of heterogeneous catalysis, catalyst selection and advances, catalysis science and technology, applied catalysis.

Training Details
Instructor: Dr. Michail Georgakis
Date: Wed Apr 10 , 2019
Time: 3 PM GMT (Check local time)
Duration: 90 min
Industry: Core Chemical Industry
Training level: Formulations
Registration: Open
Training Fee: $189.00
Registration Includes
Participation - Live presentation and Q&A
Training material in PDF
Transcript of Q&A
15 day access to the recording, to review and share
Training participation certificate*

About Instructor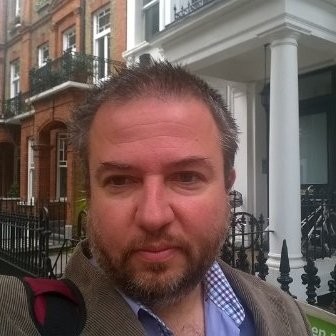 Dr. Michail Georgakis
Chemical Engineer
Dr. Michail Georgakis is a Chemical Engineer, MSc, PhD with more than 17 years of experience in the field. Currently owner of SinodosChemistry.com (scientific research and education), member of global innovation platforms such as XIVOVA, NineSights and others, Head of Chemical Engineering at London Training for Excellence (scientific training), member of international scientific consulting organizations such as SCNOR.no and member of recognized global experts platforms such as MAVEN. Dr Georgakis has deep experience in investigation and optimization of catalysts especially through Computational Chemistry approaches and CFD simulations. Dr Georgakis has been delivering trainings and courses on catalysts selection and optimization to some of the world leaders in Oil and Gas since 2009.