Highlights on 2018 popular cosmetic claims- How to support them by objective in vitro and In-vivo methods?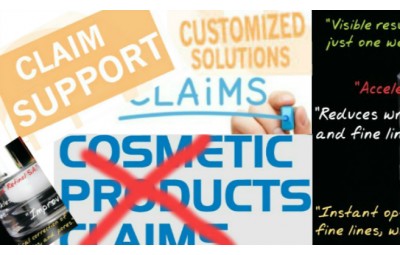 With non-stop product launches and a never-ending stream of trends born on social media, the beauty industry thrives on newness, but some movements are very significant. This year may have kick started the anti-pollution stance in beauty, and saw probiotic products and blue light protection ingredients reaching the market. Cosmetic claims are best tools and usually used to market the final product; however, authorities are concerned by the substantiation of new claims, and there is a need for new relevant protocols and new validated methods. Marketers should keep in mind reasonable consumer expectations and should gather substantiation, where appropriate, when making common claims.
Here is training snippet for you
Why you should not miss this training?
This online training is designed to provide key aspects in the establishment of best practices for claims support and experimental design taking into account the regulatory framework in order to meet government/agency requirements. This training will help assistant to build robust efficacy tests to supports the latest trends on the market.
Who should attend this training?
This online training is intended for professionals in the cosmetic, pharmaceutical skin care, and personal care industries. It will be especially beneficial to those in the following fields:
Formulations
Regulatory Affairs
Clinical testing
Product design/development
Marketing
Training Outline
During this training following topics will be covered:
What is cosmetic claim and why it is important?
Popular 2018 claims in the cosmetic market
Claims Development–Legislation, Updates & Impact
Object and subjective methods to support cosmetic claims

Never end-of –fashion claims
Anti-pollution claims
Microbiome Claims
Labeling claims

Conclusions and References
Q&A session to clear the doubts
Areas of further discussion: cosmetic claims, claim substantiation, cosmetic claims guidelines uk, acceptable cosmetic claims, cosmetic claims guidelines fda, cosmetic claims eu, eu cosmetic regulations, cosmetics regulations free, cosmetic claim substantiation, in vitro, in-vivo, cosmetic claims do's and don'ts
Training Details
Instructor: Jeremie NESTOR
Date: Wed Oct 31 , 2018
Time: 3 PM GMT (Check local time)
Duration: 90 min
Industry: Cosmetics & Personal Care
Training level: Regulations
Registration: Open
Training Fee: $149.00
Registration Includes
90 day access to the recorded training
Training material PDF
Transcript of Q&A
Contact details of the instructor for any further project consultation needs
About Instructor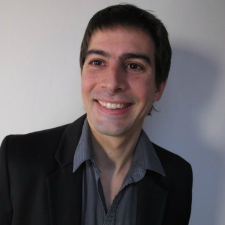 Jeremie NESTOR
Consultant
Jeremie Nestor is an expert in formulation innovation with more than 10 years of experience in the Personal Care and Pharmaceutical Industry built on a top-level international academic career. He collaborates in the development of formulation for many companies leaders in the beauty market. He has published 10 papers dealing with emulsion technology and participates in the redaction of several book chapters in the field of formulation. He is also a long standing contributor to the MSc Cosmetic Science course, teaching emulsion technology and works as consultant for cosmetics industry.