Barrier Films for Food Packaging Applications: Technology Updates To Meet Strict Regulatory Standards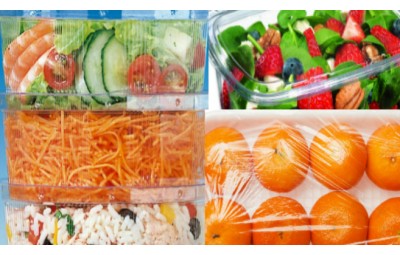 Today Emerging food packaging applications have lead to stricter requirements for the packages that contain the food products. Among these needs, improved barrier films for the construction of the actual packages are one of the growing areas that are demanding attention. An improvement in the barrier features leads to an enhancement of the shelf - life of the food and reduces the potential for spoilage and damage of the packaged food.
The solution to achieve excellent barrier features of the packaging film has been to use either a PVDC coating or to produce a coating of aluminum metal on the surface of the film. However, the use of PVDC coatings has been limited due to issues with the chlorine in the PVDC polymer. For films that possess an aluminum coating, the barrier features can often change when the film is processed into a final product due to cracking of the aluminum layer or the creation of pinholes in the film. Both of these features can significantly negatively impact the barrier features of the film. These issues with the prevalent technologies have lead to continued development of alternative approaches to achieve films with high barrier properties. This training will review current developments to produce high barrier films with new and emerging technologies. Among the topics to be covered will be new polymers and materials that can provide high barrier features to film. Also, the development of multilayer film products as a novel way to make high barrier films, particularly for oxygen, will be discussed and reviewed.
Here is training snippet
Why?
You should attend this training to learn about the use of new polymers and materials to produce high barrier film products. That knowledge will allow them to use the materials that they currently produce and use in new applications. As such, it will provide them with a new outlet for the sales and distribution of their polymers and materials. In addition to the materials development aspect of the training, attendees will be introduced to new process approaches to produce high barrier films. Those approaches will be of interest to people wishing to learn about new technologies for the production of food packaging products in general and can lead people to the establishment and development of new processing scenarios for their materials.
Who?
Professionals that do application developments for new materials should attend this training. This is because the material that will be discussed will provide new opportunities for already existing and new polymers. In addition, food packagers should attend so that they remain aware of the new developments that are occurring with new materials. Finally, equipment producers will be interested in this training because it will provide them with the potential to develop unique processing equipment for the production of high barrier films in general.
Training Agenda
During this training following topics will be covered:
Introduction to Barrier Films
Types of Barrier Films Needed (Moisture, Oxygen, Aroma)
Summary of Past Approaches to Barrier Films
New Polymers and Materials for Barrier Films
New Technologies for Barrier Films
Concluding remarks, references and contact details of key players
Q&A session to clear doubts
Areas for further discussions: Barrier Films for Food Packaging, food packaging applications, high barrier packaging films, PVDC coating, high barrier films, New Technologies for Barrier Films, oxygen barrier film, high barrier films, flexible food packaging, barrier properties of packaging material
Training Details
Instructor: Dr. Mark DeMEUSE
Date: Thu Mar 08 , 2018
Time: 3 pm GMT (Check local time)
Duration: 90 min
Industry: Polymers and plastics
Training level: Technology Updates
Registration: Open
Training Fee: $149.00
Registration Includes
90 days access to the live session recording
Training material in PDF
Transcript of Q&A session
Contact details of instructor for any further project consultation needs
About Instructor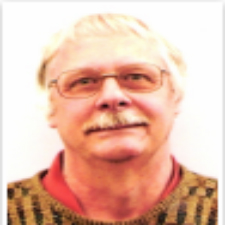 Dr. Mark DeMEUSE
Consultant
Dr. Mark T. DeMeuse is an expert in the structure-processing-property relationships of materials in general, including polymers. He has over 30 years of experience in the field working at several different organizations on the topic. He has published over 50 papers in various distinguished technical journals and is the holder of 35 patents, both US and worldwide. Currently, he runs his own consulting business and specializes in assisting clients understand both the technical and business aspects of different areas of materials development. Among the areas that he provides assistance in include polymer characterization techniques, porous materials for use in filtration and battery separators, composites and high temperature polymers.