Surfactants Smart Selection For Your Cosmetic Formulations & Best Practices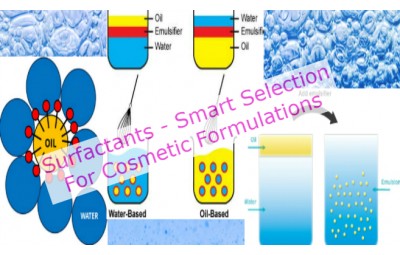 Surfactants are some of the most versatile ingredients in skin care, playing numerous roles in cosmetic formulations. Different types of surfactants are found in facial cleansers, soaps, body washes, shampoos and emulsions, they work by becoming imbedded in both oil and water substances. It is said somewhere that in order to become a successful formulation chemist you not only need to know but master the surfactants chemistry.
Terms surfactant and emulsifier are often used interchangeably, however there is a fine line between the two, which can be industry specific or specific application or desired property related. This training will help you to clear doubts between the two and also help you in smart selection of surfactants.
Why?
In this training instructor will share his expertise in surfactant chemistry in relation to cosmetic formulation. He will tell you why it is important to understand the chemistry of surfactants, what should be your criteria for smart selection of surfactant for your cosmetic formulations. He will also share some best practices.
Who?
Must have training for R&D, formulation chemist, also useful for those in production or providing technical services or consulting. University graduates who are looking for a career in cosmetic industry will also find it very helpful.
Training Agenda
During this training following topics will be covered:
1. Introduction to surfactant
2. Short discussion on surfactant chemistry
3. Classification of surfactants:
- Anionic
- Cationic
- Amphoteric
- Non-Ionic
4. Application areas for surfactants:
- Emulsification
- Solubilization
- Cleansing
- Conditioning
- Some special effects
5. Smart tips for surfactant selection and best practices
6. Concluding remarks along with contact details and key references
7. Q&A session to clear doubts
Training Details
Instructor: OT Team Author
Date: Tue May 02 , 2017
Time: 4 pm BST (Check local time)
Duration: 75 min
Industry: Cosmetics & Personal Care
Training level: Formulation
Registration: Closed
Training Fee: $109.00
Registration Includes
90 days access to the live session recording
Training material in PDF
Q&A Transcript
Contact details of instructor for any further project consultation needs
About Instructor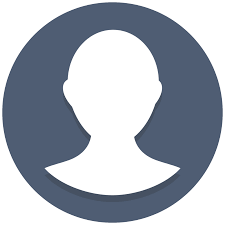 OT Team Author
OnlyTRAININGS
Member of team OnlyTRAININGS.