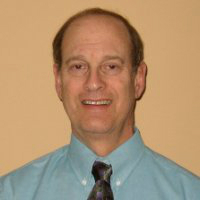 Dr. Philip JACOBY
Dr. Philip Jacoby has over 42 years of experience in Polypropylene R&D and Product Development. His career includes serving as the Senior Product Development Chemist for the Polypropylene Business of the Amoco and BP-Amoco Chemical companies, and as VP of Technology for Mayzo, Inc. During his career he created two new businesses which involve the production of Breathable Polypropylene Films and the Development of unique Beta Nucleant masterbatches. The breathable films are mainly used in protective apparel and home construction applications.
The Beta masterbatches that he developed are currently being used to make breathable PP films, thermoformed PP containers, geotextiles such as geogrids, and injection molded and rotomolded PP parts with enhanced physical properties. Dr. Jacoby has also authored 13 US patents and several international patents which form the basis of the businesses that he created. In 2014 Dr. Jacoby retired from Mayzo, and started his own consulting company specializing in Polypropylene Technical Issues. His consulting work includes helping clients solve technical problems, assisting in the development of new PP products, and providing Technical Training and Expert Witness services.
You can contact Philip at +1 770-317-0976 OR write email at pjacoby@jacobypolymer.com for any technical help or consultancy service. You can also visit his website www.jacobypolymer.com to know more about his consultancy services.
Popular Trainings by Philip

How to Use Beta Nucleation to Improve Properties, Lower Cost & Develop New Polypropylene Products