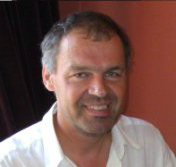 Johan GORIS
Johan Goris is industrial engineer in the chemistry. He was born in Belgium and he is married to Patricia with three sons.
He worked for more than 30 years in the adhesive or related industry. The companies where he worked for are ATAB, ExxonMobil, Sovereign Specialty Chemicals, Rewah and EOC. Johan's achievements include setting up a R&D- department, starting up the laboratory, developing a hot melt range, advising the sales for potential customers. Advising customers, production and also advising for new investments. He has good contact with raw material suppliers. He is also involved in development of new products (e.g. metallocene hot melts) technical service, complaints.
Popular Trainings by Johan GORIS
Solidification of Hot Melts- Formulation Insight, Quick fix & Best Practices
Reactive hot melt adhesive formulations - reaction techniques and troubleshooting tips
PSA: Formulation Optimization, Selection and Influence of Plasticizers, Tackifiers and polymers
Hybrid-Silanes: Practical approach to improve your existing and new formulations
FTIR and DMA Combined Study For Quick Analysis And Fast Product Developments
PSA Formulation Optimization and How to Select Plasticizers, Tackifiers and polymers?