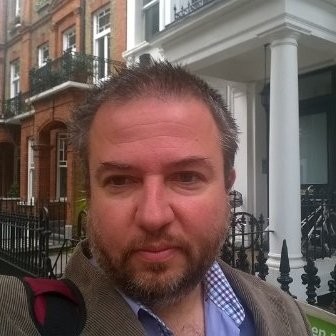 Dr. Michail Georgakis
Dr. Michail Georgakis is a Chemical Engineer, MSc, PhD with more than 17 years of experience in the field. Currently owner of SinodosChemistry.com (scientific research and education), member of global innovation platforms such as XIVOVA, NineSights and others, Head of Chemical Engineering at London Training for Excellence (scientific training), member of international scientific consulting organizations such as SCNOR.no and member of recognized global experts platforms such as MAVEN. Dr Georgakis has deep experience in investigation and optimization of catalysts especially through...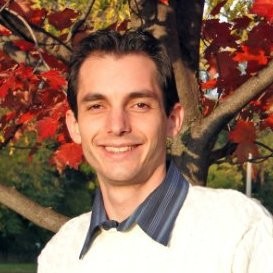 Dr. Thiago ANDRADE, PhD
Dr. Thiago F. de Andrade is an expert in materials engineering and tribology. He has over 15 years of experience in the automotive industry. He has published more than 1200 failure reports for the companies he has worked for and over 10 papers in various distinguished technical journals and is the holder of 2 patents, both worldwide. Experience with customer relationship on technical discussions (Volvo, Mercedes, Ford, GM, VW/MAN), Project Management Methodology. BLACK BELT: Solid knowledge of Six Sigma, DFSS and Red-X tools.
You can contact Dr....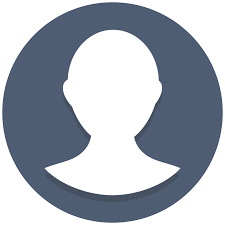 Murli P. Ramachandran
Murali P. Ramachandran is professor of agriculture studies and has teaching experience of more than 8 years. He is also participating member of various forums working for the betterment of people involved in agricultural business. In his free time he loves to explore the nature and its beauty.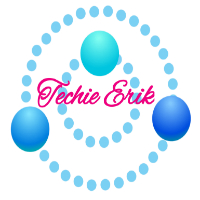 Erik J. Brink
Erik is a software developer with more than 5 years of experience and runs his own app development company and passionate about android. He is also contributor instructor for the OnlyTRAININGS information technology related programmes.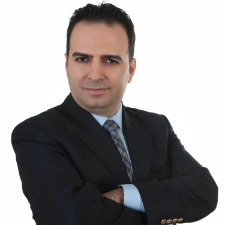 Tolga DIRAZ
Tolga DIRAZ is a chemical engineer who has more than 15 years of experience on Industrial Paints & Protective Coating and Corrosion Protection topics i.e. Surface Preparation, Selection/Application issues, cathodic protection, Metal Fabrication, Steel Construction and International Standards i.e. ASTM, EN, ISO, NACE, NORSOK and SSPC. He is also holding several professional international certification i.e. SSPC Protective Coating Specialist, SSPC Protective Coating Level 2, certified SSPC Industrial Painter & Abrasive Blaster and NACE Coating...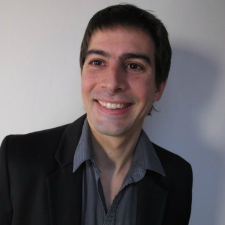 Jeremie NESTOR
Jeremie Nestor is an expert in formulation innovation with more than 10 years of experience in the Personal Care and Pharmaceutical Industry built on a top-level international academic career. He collaborates in the development of formulation for many companies leaders in the beauty market. He has published 10 papers dealing with emulsion technology and participates in the redaction of several book chapters in the field of formulation. He's also a long standing contributor to the MSc Cosmetic Science course, teaching emulsion technology and works as consultant for...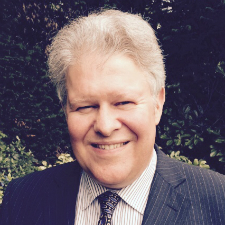 Nick KERNOGHAN
After graduating from university in 1977 with an honours degree in chemistry he worked for British Petroleum for 19 years as an analytical chemist and manager. Then in 1996 he moved to Pira International, which became Smithers Pira in 2010, and lead the food contact testing and consultancy business until leaving to start his own independent consultancy business in 2015. Since 1996 he has helped companies achieve compliance with food contact regulations, in particular:
Compliance with global legislation in Europe, USA, Canada, the Mercosur...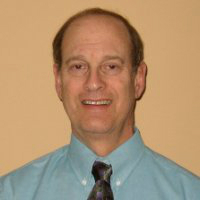 Dr. Philip JACOBY
Dr. Philip Jacoby has over 42 years of experience in Polypropylene R&D and Product Development. His career includes serving as the Senior Product Development Chemist for the Polypropylene Business of the Amoco and BP-Amoco Chemical companies, and as VP of Technology for Mayzo, Inc. During his career he created two new businesses which involve the production of Breathable Polypropylene Films and the Development of unique Beta Nucleant masterbatches. The breathable films are mainly used in protective apparel and home construction applications.
The Beta...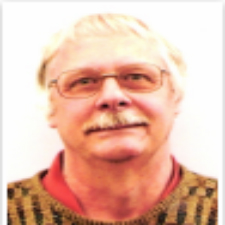 Dr. Mark DeMEUSE
Dr. Mark T. DeMeuse is an expert in the structure-processing-property relationships of materials in general, including polymers. He has over 30 years of experience in the field working at several different organizations on the topic. He has published over 50 papers in various distinguished technical journals and is the holder of 35 patents, both US and worldwide.
Currently, he runs his own consulting business and specializes in assisting clients understand both the technical and business aspects of different areas of materials development....
Francesco VALLORANI
Francesco VALLORANI holds a Master Science degree in Chemistry, and after working five years in England as physical chemist in an Agrochemical R&D centre, he moved back to Italy in 2005 and started a new profession as Halogen Free and Flame Retardant compound designer and Technical Service Manager for wire & cable applications with well-known Italian plastic compounds manufacturers like Fainplast and Vipa Polimeri.
Since 2015 he has been working as a flame retardant material development freelance Specialist where he gained a good experience with continuous...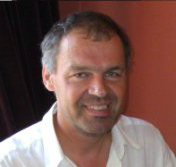 Johan GORIS
Johan Goris is industrial engineer in the chemistry. He was born in Belgium and he is married to Patricia with three sons.
He worked for more than 30 years in the adhesive or related industry. The companies where he worked for are ATAB, ExxonMobil, Sovereign Specialty Chemicals, Rewah and EOC. Johan's achievements include setting up a R&D- department, starting up the laboratory, developing a hot melt range, advising the sales for potential...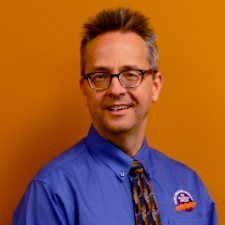 Jeffrey A. Jansen
Jeffrey A. Jansen is Senior Managing Engineer and a Partner at The Madison Group, an independent plastics engineering and consulting firm. Jeff specializes in failure analysis, material identification and selection, as well as compatibility, aging, and lifetime prediction studies for thermoplastic materials. He has been solving polymer-related problems for 23 years. In that time, he has performed over 3,350 investigations, both for industrial clients and as a part of litigation.
Jeff is a regular presenter of education webinars, covering a wide range of topics...