Complying with FDA Regulations for Food Contact Materials Made Easy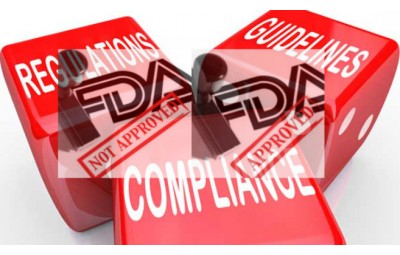 The FDA Regulations for food contact are contained in the Code of Federal Regulations (CFR) Chapter 21 Parts 170 to 199. This is a compendium of all the successful Food Additive petitions the FDA received from 1958 to 1999. Each regulation deals with a separate topic or material type and the substances listed are cleared for use subject to any restrictions. However, there are many possible pitfalls for the unwary particularly involving situations when substances are exempt from regulation and cross-referencing between regulations. It is more complicated than it looks.
Why you should not miss this training?
The CFR Chapter 21 Parts 170 to 199 contain regulations that developed over a 40-year period. As such the various regulations differ significantly in style and content which creates a degree of complexity. However, the complexity is significantly increased by the things that are not explicitly stated, the exemptions that exist and how to make use of these to ensure that food contact materials are sold legally with minimal regulatory effort. Anyone involved in the supply of food contact materials and substances who does not feel fully informed on how to show compliance for all the chemicals used would benefit from this training session.
Who should attend this training?
Ideal training for anyone responsible for showing that the food contact materials or substances produced by their company are compliant with the requirements of US law, in particular:
Regulatory affairs professionals
Quality managers and quality department employees
R&D chemists
Technical directors;
Other technical managers and executives; and,
Production line supervisors and sales and marketing professionals who wish to understand the legal requirements that their company's products must comply with.
Training Outline
During this training following topics will be covered:
A brief history of how the regulations developed
What is a food additive and why this is important
Summary of the routes available to obtain FDA clearance for new food contact substances
Where to find the regulations
GMP
Structure of the regulations and how they vary
How to interpret what is in the regulations
What testing is required
What the FDA does not regulate:

Prior sanctions
GRAS
The Basic Resin Doctrine
The Mixture Doctrine
No Migration Exemption
The Housewares Exemption
Functional Barriers and The Threshold of Regulation
How the Food Safety Modernization Act affects food contact

Summary of How to Show Compliance.
Areas of further discussions: FDA regulations for food contact, fda approved plastics for food contact, Food Packaging Regulation in the US, fda ingredient labeling requirements, fda food labeling changes, fda food contact regulations, fda food contact compliance, fda reorganization 2018, list of fda regulations, fda regulations for cosmetics, fda laws and regulations
Training Details
Instructor: Nick KERNOGHAN
Date: Thu Jan 31 , 2019
Time: 2:30 PM GMT (Check local time)
Duration: 90 min
Industry: Core Chemical Industry
Training level: Regulations
Registration: Open
Training Fee: $149.00
Registration Includes
90 days access to the live recording
Training material in PDF
Q&A Transcript
Contact details of instructor for any further project consultation needs
About Instructor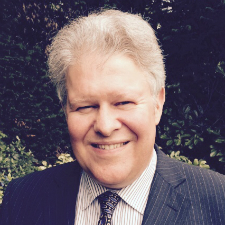 Nick KERNOGHAN
Consultant
After graduating from university in 1977 with an honours degree in chemistry Nick worked for British Petroleum for 19 years as an analytical chemist and manager. Then in 1996 he moved to Pira International, which became Smithers Pira in 2010, and lead the food contact testing and consultancy business until leaving to start his own independent consultancy business in 2015. Since 1996 he has helped companies achieve compliance with food contact regulations, in particular: - Compliance with global legislation in Europe, USA, Canada, the Mercosur countries, Japan, China, the ASEAN countries, Australia, New Zealand, India, Russia and Israel. - Notifications of new food contact substances to the FDA in the USA, EFSA in Europe and Health Canada; - Writing declarations of compliance; Helping companies get the information needed from their suppliers to enable them to comply with their regulatory responsibilities. - Producing QA, QC and supporting documentation systems for compliance with the GMP Regulation (EC) No 2023/2006 - Evaluating NIAS in products for compliance with Regulation (EU) No 10/2011 - Training employees to understand their corporate responsibilities thereby ensuring compliance; and, - Responding to food packaging scares.