PSA Formulation Optimization, Selection and Influence of Plasticizers, Tackifiers and polymers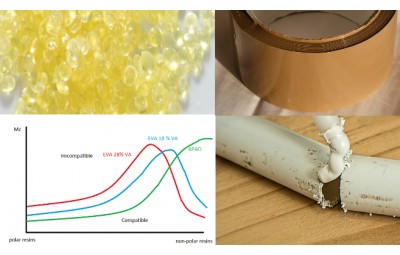 This training will try to reveal the working of a pressure-sensitive adhesive (PSA) and how we can reach the right properties by using tackyfiers, plasticizers and polymers. A pressure-sensitive adhesive can be made from different materials. It can be water based, solvent based, 100%-solid based, like a hot melt, UV/EB-cured, silane cured, PU-based etc... At the end it needs to have the right physical and chemical properties to do the specific job. The end application can be an adhesive layer on a label or a tape and so on. There can be additional demands, like; should it be removable? Should it withstand high shear forces or has it to keep adhesion when subjected to creep? Is staining or migration of oil an issue? All these demands can be translated to the properties of the adhesive.
Training will try to explain the forces involved in a bond with a PSA. What are some tools to measure and approach a PSA. What is the Dalquist criterion? How can we measure the glass transition temperature (Tg)? And how can we reach the right criterion by using tackifying resins and oils? How can we shift the Tg by using these ingredients? What type of resin do we have to use? Resins based on rosin or rather on hydrocarbon resources etc...?
Here is training snippet
Why?
With this training Instructor will give you a certain understanding of how pressure sensitive adhesives work, some tools to measure and approach PSA along with Dalquist criterion. It might be a different angle from where you are looking to this subject. It can give you new ideas to develop a PSA. It could give also manufacturers of self adhering materials a basic understanding of how pressure-sensitive adhesive work.
Who?
Highly recommended training for R&D chemists, developers, formulators of adhesives, distributors of tackifying resins, plasticizers.
Training Agenda
During this training following topics will be covered:
What makes self-adhesives work?
Discussion about the different applications of a PSA
Some test methods
Measurement of Tg (glass temperature)
The dahlquist criterion
Tackifying resins: different types
Plasticizers: small overview
Influence of tackifiers and plasticizers
Few important troubleshooting tips for PSA formulations
Conclusions and key references
Q&A session to clear doubts
Areas of further discussions: PSA, pressure sensitive adhesive, psa formulation optimisation, plasticizers, tackifiers, polymers, types of pressure sensitive adhesives, psa curing, water based acrylic psa, acrylic adhesive formulation, pressure sensitive adhesive formulation, pressure sensitive adhesive chemistry
Training Details
Instructor: Johan GORIS
Date: Wed May 16 , 2018
Time: 2 pm GMT (Check local time)
Duration: 90 min
Industry: Adhesive, Tape & Label
Training level: Formulation
Registration: Open
Training Fee: $149.00
Registration Includes
90 day access to the recorded training
Training material in PDF
Transcript of Q&A
Contact details of instructor for any further project consultation needs
About Instructor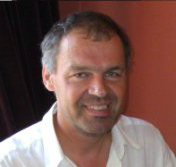 Johan GORIS
Consultant
Johan Goris is industrial engineer in the chemistry. He worked for more than 30 years in the adhesive or related industry. The companies where he worked for are ATAB, ExxonMobil, Sovereign Specialty Chemicals, Rewah and EOC. Johan's achievements include setting up a R&D- department, starting up the laboratory, developing a hot melt range, advising the sales for potential customers. Advising customers, production and also advising for new investments. He is also involved in development of new products (e.g. metallocene hot melts) technical service, complaints.