FTIR and DMA Combined Study For Quick Analysis And Faster Product Developments 2019 edition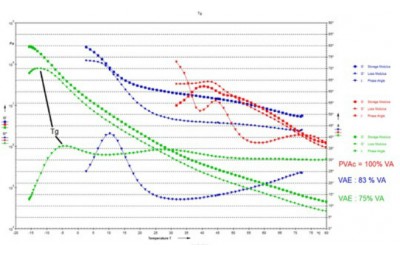 This training is a different approach regarding not just FTIR and not just DMA, but what you can expect and achieve by combined study of FTIR and DMA. As you know that analysing samples is a combination of different techniques and in this training, instructor will show the features you will encounter in FTIR, which will be also present in DMA. These phenomena's can be seen in crystalline polymers like polyethylene, polypropylene, EVA etc. but also in amorphous polymers, like SBR, SBS, VAE, PVAc, acrylics etc.

Can you determine the content of a certain monomer in a polymer by FTIR or by DMA? Do you see a relationship between those two techniques and does it help to improve your determination? The samples are in general not completely homogenous and then is it needed to use more than one technique to reveal the composition. And this is because the IR-beam is not evenly distributed in the sample when measured. Further, instructor will show you also the behavior of mixtures or polymers. Crystalline polymers may show a lag in the DMA-analysis, but you can see that also in FTIR.
Why you should not miss this training?
This training gives you new ideas for analysing materials by combining FTIR and DMA. It will give you appetite to start using these techniques again, Or even to approach difficult analysing problems with a combination of techniques which can be used to assist with product development efforts.
Who should attend this training?
Must have training for R&D groups (adhesives as well as polymers) of organizations and formulators. In addition, people involved in the materials development areas and having interest in FTIR and DMA will also benefit from this training.
Training Agenda
During this training following topics will be covered:
FTIR introduction
Short DMA explanation
Recognition of some polymers on FTIR and DMA
Recognition of crystallinity on FTIR and DMA
Behavior of mixtures on FTIR and DMA
Measuring concentration of constituents
Key advantages of analysis using both FTIR and DMA
Useful tips for faster developments
Conclusions and References
Q&A session to clear the doubts
Training Details
Instructor: Johan GORIS
Date: Thu Feb 28 , 2019
Time: 2:30 PM GMT (Check local time)
Duration: 90 min
Industry: Adhesive, Tape & Label
Training level: Formulation
Registration: Open
Training Fee: $149.00
Registration Includes
90 days access to the live recording
Training material in PDF
Q&A Transcript 
Contact details of instructor for any further project consultation needs
About Instructor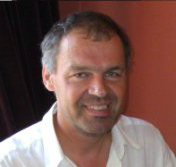 Johan GORIS
Consultant
Johan Goris is industrial engineer in the chemistry. He worked for more than 30 years in the adhesive or related industry. The companies where he worked for are ATAB, ExxonMobil, Sovereign Specialty Chemicals, Rewah and EOC. Johan's achievements include setting up a R&D- department, starting up the laboratory, developing a hot melt range, advising the sales for potential customers. Advising customers, production and also advising for new investments. He is also involved in development of new products (e.g. metallocene hot melts) technical service, complaints.