Emulsion formulation challenges and methods to evaluate and predict stability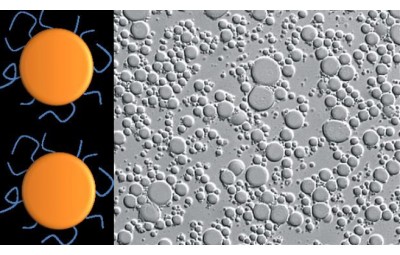 Emulsions used in personal care applications (both of the oil-in-water (O/W) and water-in-oil (W/O) type need to satisfy a number of criteria: They must demonstrate physical stability over 2-3 years under various conditions, such as temperature variation and stress induced by vibration during transportation. They must also maintain the proper consistency (rheology) to achieve good skin-feel, spreading and delivery of actives. Finally, the safety of the ingredient used must be assured to avoid any skin irritation or adverse effects on contact with the skin
Since emulsion are by definition thermodynamically unstable, cosmetic chemist need to understand the phenomenon that drive emulsion instability in order to choose the best strategy to formulate products stable over their entire life cycle. In order to obtain stability data in a short period of time, predictive stability test can be carried out. Several procedures have been applied to predict such stability based mainly on applying extreme condition to the formulation (e.g. temperature, gravitational force). During this training we will see that these classical approaches can be extended/ coupled to other characterization techniques to have a more realistic prediction of long-Term Physical Stability of the products.
This training has for purpose to help cosmetic chemists to design emulsions with the optimal properties to provide adequate stability during their entire life cycle. In order to avoid stability failure during the product development, theoretical concepts that affect the stability of emulsions will be considered by exploring the interaction forces that drive the main causes of instability.
Use of specific characterization techniques during the very first weeks after product manufacture will also be analyzed to obtain precious indications on the product stability in a very early development stage.
Why?
Your participation in this training will give you the tools to design emulsions with the optimal properties to provide adequate stability during their entire life cycle and to develop predictive tests to evaluate stability of such products. Technical and theoretical knowledge on stability of cosmetics will help you to perform in the best conditions stability tests for cosmetics products. The technical review of techniques available to predict stability of products will help to conclude on the viability of cosmetics product in the very first steps of the product development.
Who?
This will be a must have training for R&D chemists involved in formulation development, active & functional ingredient suppliers, people involved in marketing and sale. This training will also help professionals and university graduates looking for career in cosmetics and personal care industry.
Training Agenda
During this training following important points will be discussed:
Emulsion characterization and properties
Emulsion stability theory
Testing of stability
Prediction of stability
Solution to increase stability of Cosmetic products
Conclusions and References
Q&A session to clear the doubts
Areas of further discussions: advanced cosmetics formulations, microemulsions, nano-emulsions, liquid, crystal, low-energy, cosmetic formulation training, practical cosmetic formulation, cosmetics formulation guide, cosmetic formulation preparation, cosmetic formulation training courses, practical cosmetic formulations
Training Details
Instructor: Jeremie NESTOR
Date: Thu May 16 , 2019
Time: 2 PM GMT (Check local time)
Duration: 90 min
Industry: Cosmetics & Personal Care
Training level: Formulation
Registration: Open
Training Fee: $189.00
Registration Includes
Participation - Live presentation and Q&A
Training material in PDF
Q&A Transcript
15 day access to the recording to review and share
Training participation certificate*
About Instructor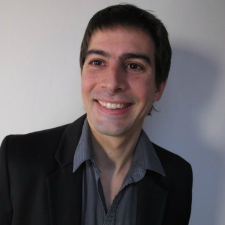 Jeremie NESTOR
Consultant
Jeremie Nestor is an expert in formulation innovation with more than 10 years of experience in the Personal Care and Pharmaceutical Industry built on a top-level international academic career. He collaborates in the development of formulation for many companies leaders in the beauty market. He has published 10 papers dealing with emulsion technology and participates in the redaction of several book chapters in the field of formulation. He is also a long standing contributor to the MSc Cosmetic Science course, teaching emulsion technology and works as consultant for cosmetics industry.