Advanced Cosmetics Formulation: Micro and Nano-emulsions, Highly Concentrated & LC Emulsions, Low Energy Preparation Methods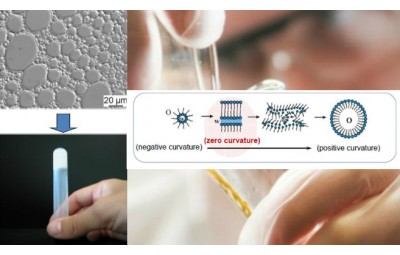 Most of the cosmetic formulations that are actually sold on the market are based on emulsion technology. Knowledge in colloidal science and phase diagram studies are very powerful tools that give extremely valuable help to formulate innovative formulations based on other kind of dispersions such as nano-emulsions, microemulsions, highly concentrated emulsion or liquid crystal stabilized emulsions. These dispersions can solve common macro emulsions issues such as physico-chemical stability, solubilization of higher amount of oil and preparation of sprayable and transparent formulations. Furthermore since these dispersions are based on nanostructured phased, it allows a better penetration into the skin of the actives present in the formulations and consequently a better effectiveness.
In this training we will also explore the possibility to prepare these innovative dispersions by so-called low energy methods. These methods require almost no mechanical energy since they takes advantage of the internal energy of the systems and can be divided in two approaches: PIT (Phase inversion temperature) and PIC (Phase inversion composition). Both methods allow to prepare dispersions with very fine particle size and low polidispersity. The key formulation parameters and techniques necessary to prepare and characterize advanced formulations by low energy methods will be reviewed in this training.
Here is training snippet
Why?
Your participation in this training will allow you to get a technical and theoretical approach on very innovative technologies in cosmetics formulations. The instructor will share his expertise in colloidal science and formulation technology. He will explain the key formulation parameters and techniques necessary to prepare and characterize advanced formulations by low energy method. The use of advanced formulation will help to solve technical issues that are commonly met in cosmetic formulation development buy also to improve the marketing of your cosmetic products.
Who?
R&D chemists involved in formulation development, active & functional ingredient suppliers, people involved in marketing and sale. This training will also help professionals and university graduates looking for career in cosmetics and personal care industry.
Training Agenda
During this training following topics will be covered:
1. Introduction to Colloidal Science and aggregation properties of amphiphilic molecules
2. Introduction to the dispersion techniques
3. Microemulsions
3.1. Properties
3.2. Structure and characterization
3.3. Keys formulation parameters
4. Nano-emulsions
4.1. Properties, Structure and characterization
4.2. Method of preparation by PIC and PIT
5. Highly concentrated emulsion and liquid crystal emulsions
5.1. Structure and properties
5.2. Application
5.3. Method of preparation by PIC and PIT
6. Some products on the market using advanced formulation technologies
7. Conclusions and References
8. Q&A session to clear the doubts
Areas of further discussions: advanced cosmetics formulations, microemulsions, nano-emulsions, liquid, crystal, low-energy, cosmetic formulation training, practical cosmetic formulation, cosmetics formulation guide, cosmetic formulation preparation, cosmetic formulation training courses, practical cosmetic formulations
Training Details
Instructor: Jeremie NESTOR
Date: Thu Apr 12 , 2018
Time: 2 pm GMT (Check local time)
Duration: 90 min
Industry: Cosmetics & Personal Care
Training level: Formulation
Registration: Open
Training Fee: $149.00
Registration Includes
90 days access to the live recording
Training material in PDF
Transcript of Q&A
Contact details of instructor for any further project consultation needs
About Instructor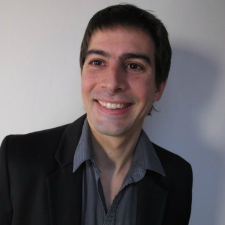 Jeremie NESTOR
Consultant
Jeremie Nestor is an expert in formulation innovation with more than 10 years of experience in the Personal Care and Pharmaceutical Industry built on a top-level international academic career. He collaborates in the development of formulation for many companies leaders in the beauty market. He has published 10 papers dealing with emulsion technology and participates in the redaction of several book chapters in the field of formulation. He is also a long standing contributor to the MSc Cosmetic Science course, teaching emulsion technology and works as consultant for cosmetics industry.